Hi Folks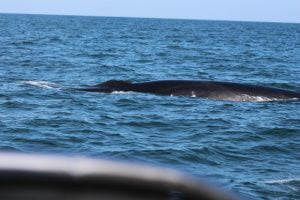 The whale watching throughout April has been surprisingly good, especially given that it is in theory our " low season". Since April 1st, we've found minke whales on 75% of trips and our 1st basking shark on March 31st. But the real interesting news is that we also produced the 1st fin whale record of the season for West Cork, which is our first time ever observing this species in April. Since March 1st we've also been enjoying common dolphins on 50% of trips. So  there is plenty out there to see, assuming of course reasonable weather conditions. So as always we'd advise whale watchers to keep one eye on the weather charts and the other on our Facebook page for daily updates on sightings and trip availability.
Trip update….based on current weather predictions (not an exact science), the conditions looks reasonable for whale watching over the coming May bank holiday weekend. So the plan is for a Friday 29th morning departure from Reen Pier at 10:30am. Saturday 30th we've still a few spaces on our morning trip and if there is demand we'll add an afternoon trip at 2:30pm. Similarly, we've got spaces available on both our Sunday May 1st trips. It's a little too soon to say what the weather will do on Monday 2nd, so we'd encourage people to consider the Fri-Sun period.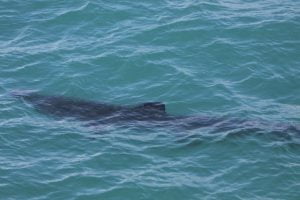 With at least one fin whale now in the area, along with plenty of minkes and common dolphins, sightings shouldn't be an issue….but this as always is largely down the weather on the day.
Give us a call on Ph. 086 3273226 or email us on:[email protected] if you'd like to join us.